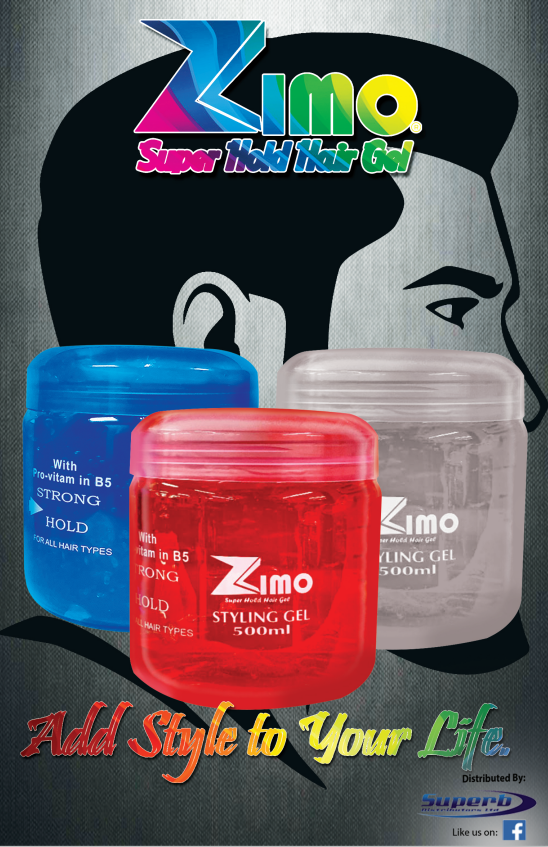 ZIMO STYLING HAIR GEL
Hair gel is one of the oldest styling products around, and can be used to create styles that range from slicked-back to messy and spiky hair do's. Applying gel isn't difficult, when you have your ideal hair style in mind. Whether you're simply trying to tame your frizz, or you want to have a particularly dashing look for your next formal event, ZIMO STYLING HAIR GEL may become your new best friend.
ZIMO STYLING HAIR GEL will keep you looking your best all day. ZIMO HAIR GEL is quick drying, easy to brush out and is suitable for all hair types. It contains vitamin B5 to make your hair naturally voluminous with healthy shine.
ZIMO STYLING HAIR GEL comes if various differs sizes per for your convenience. Let ZIMO STYLING HAIR GEL take he lead and bring out the confidence in you.