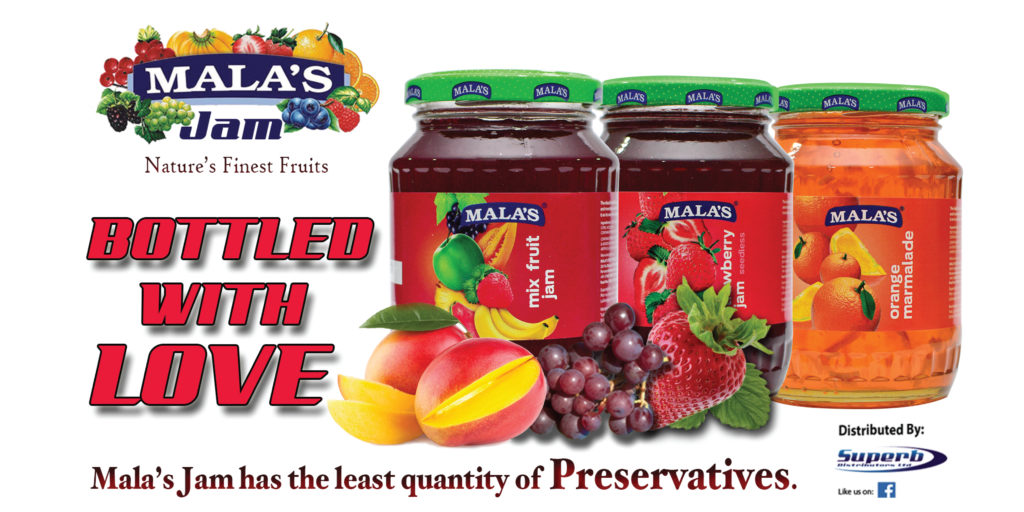 MALA'S JAMs
MALA'S JAM is made from the finest hand picked fruits from the highly maintained orchards of India ensuring the best quality. Their Factories are equipped with state of art machinery; And labs and food Technologists ensure Quality control and R&D.
MALA'S JAM is not just for toasts and buns; you can also use it on cakes, pancakes, milkshakes, smoothies, sweet sauce….just let your creative mind take over.
MALA'S delicious JAM comes in 3 flavours:
Mixed Fruit Jam
Strawberry Jam
Orange Marmalade Jam
MALA'S JAM spreads perfectly every time. Its not watery nor runny and doesn't contain loads of Preservatives.
Boost yours and your families energy every morning with MAMA'S JAM and have a sweet energetic start.