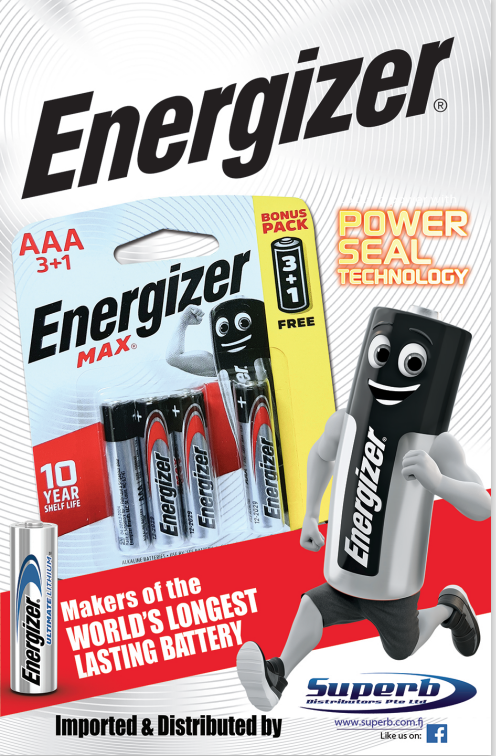 Energizer® MAX®
Everyday Use Batteries.
Your family is filled with energy. Make sure your household batteries can keep up.
Energizer® MAX® batteries deliver dependable, powerful performance that keeps going and going. Providing long life for the devices you use every day — from toys to CD players to flashlights. The latest generation of our popular alkaline batteries is exactly what you need. You never quit. Your battery shouldn't either.
Energizer® MAX® uses Power Seal Technology – Power is locked in, preventing unwanted loss of energy while stored or in use.
More locked in power, less wasted energy