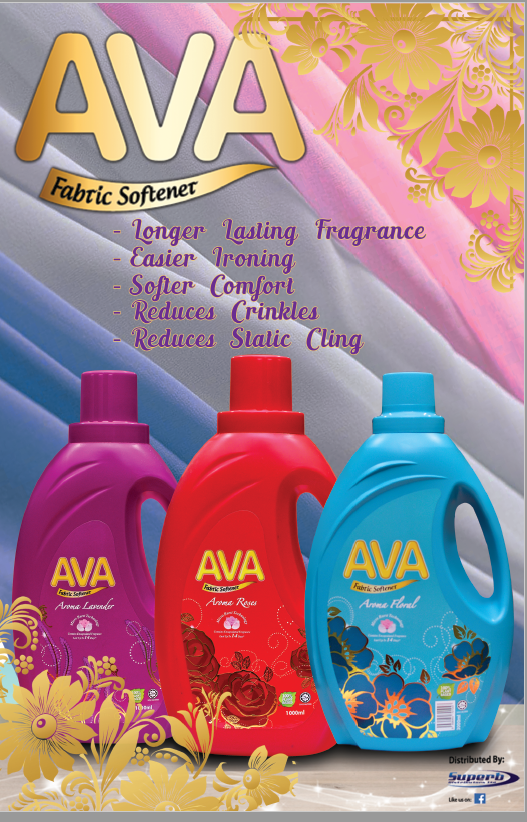 AVA Fabric Softener: Tender loving care for all fabrics. Softness you can feel with long lasting fragrance.
Feel the softness on your clean fabrics with our 100% plant-based formulations. Enjoy reduced crinkles that make ironing easier, along with far less static cling. Embrace more tender softness and long lasting fragrance on your fabrics everyday.​
Indulge in the sheer luxury of exquisite sweet floral sent, making your clothes smells incredible all day!
Experience our range of wonderful Fabric Softener formulated to give you ultra-softness, static-free and exquisite scent experience that lasts.
Ava Fabric Softener ranges in Rose, Lavender and Floral fragrant.
It offers a selective mix of floral scents that should leave your laundry smelling light and refreshed.
Fragrance lasts up to 14 days
Reduces Static Cling
Softer comfort
Reduces crinkles and easier ironing
100% plant based
Available in 1000ml and 3000ml
Suitable for both top-loading and front-loading washing machines.